So I am still trying to find some wedding-wear. I ended up hitting the snooty mall to check out the Memorial Day sales and even tried on some stuff that wasn't on sale (very not me, also seems to garner better service from the snooty mall ladies).
This
was the dress I wanted, so of course they did not have it in my size and tried to convince me that one size too small really looked good. It did not. They didn't have it in the other color and claimed they were sold out of it in any other sizes. They even checked online for me. How kind of them. So today I went online and found
it
. In purple. In my size. It is on it's way.
These are the dresses I ordered from Anthro: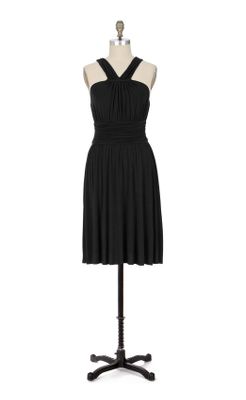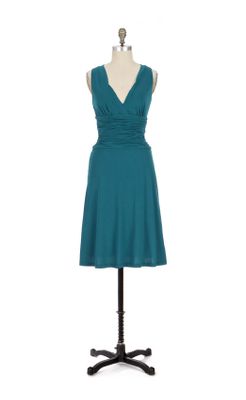 I have my doubts that they will fit/not need complex underwear so I am hedging my bets with the Ann Taylor dress. I think internet salespeople hate me. I expect to return two of the three dresses I have bought, and honestly, I am ok with that as it still sucks less than shopping in Reno. Stupid shipping is worth it for
one good dress
. So keep your fingers crossed for me! I am rooting for the green one or the purple one, but the black one would be a good standby...