So remember the weddings I have this summer? One is a backyard wedding in the Bay Area, one is a fancy 20's wedding in Pasadena, and one is in an Italian restaurant in Utah. The dream is to find stuff that I can wear to all of them. Hah.
The first dress I ordered was definitely not the right size, so I found this: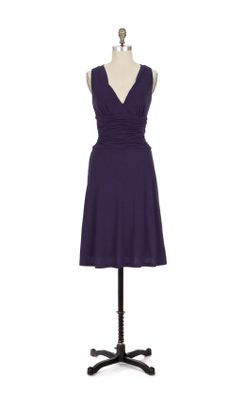 So of course they are out of it in the color I like. And my size. Sigh.
This one is on sale, and gets extra points for being a color other than black. Currently the front-runner. My only worry is that it looks like it is giving the model a bit of a tum. Not good.
This is the stuff that I already have and want to use. It looks like it might work with the blue dress...
The clutch is definitely more of a true red than it looks, and it conveniently holds way more than you would expect...
The shoes go with everything, so I am not super worried about them. I went to the local crazy resale/costume store and they have some amazing beaded dresses, but of course they are super expensive and a one-time use type thing. So I may just keep contemplating the dresses above and just wear whatever I end up with with a long necklace and a feather in my hair for the fancy 20's wedding.
The practical goal would be to just find a great top/wear a top I already own with my nice black skirt and the already existing accessories. But what fun would that be? The real goal is to only buy one dress for all the weddings. Beyond that, I am not going to stress. But wedding #1 is coming up soon! And this is the one I am going to without a date, and where there will be multiple people there who I may or may not have briefly dated in high school. Talk about insecure, needing to dress to impress
them
. Sigh. But really, the bride-to-be was my maid of honor and I do need to look good
for her
. Yeesh.